BARE COACHING
Hi, I am Gary. I am an Army Veteran who served for 20 years. I grew up in the Army and was going to be a lifer until I almost died serving my country during the Afghanistan War. While my service in the Army was cut short, my service to others wasn't.
I suffered a significant brain injury, which forced me to return to the Bare basics and re-learn everything again - from eating to swallowing, from moving to walking. What I learned during my recovery was so profound, I had to share it.
So I created Bare Coaching.
Bare Coaching is all about helping you take control of your life circumstances and improve your health and wellbeing by getting back to the basics. As a coaching service, we are here to help you become a better version of yourself.
We value integrity, relationships, responsibility, family, community and of course health and wellbeing.
Through powerful simplicity we will help you refocus your mind, rebalance your approach to movement, build new relationships with food and see the choice you have in very circumstance.
So if you want to take control of the controllable in your life, have more energy, manage pain and optimise your health and wellbeing, we would love to hear from you!
September 2, 2021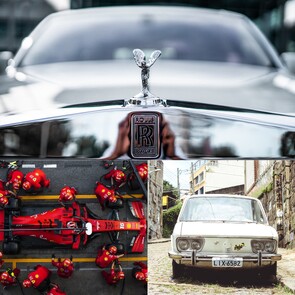 What kind of car would you be? Imagine that you were a luxury brand like a Rolls-Royce, a high-end sports car or something else? What kind of fuel would put in it? The high-end sports models like our athletes are fuelled with quality foods and drinks (and supplements), luxury cars like your Ro...
read more